I'm having a bit of a mad rush around day today, so please forgive this second late posting.
So today's word was MONSTER and there are three interpretations including my own.
This is my little monster:
And heres a couple of other scary monsters -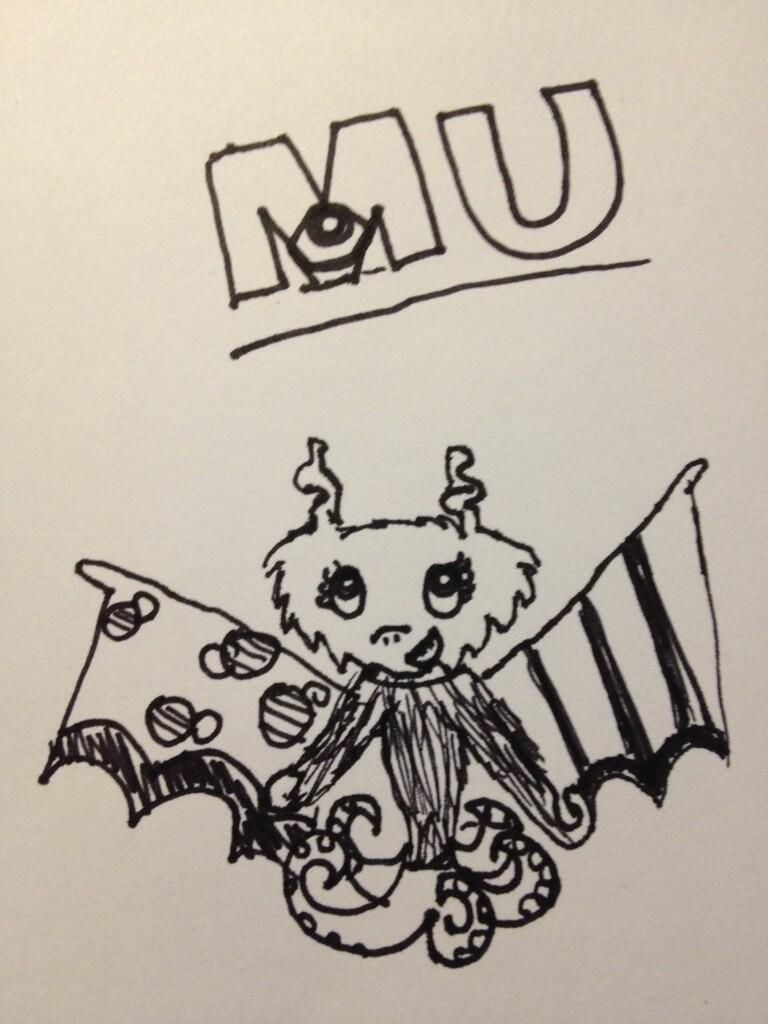 Yaya love it!!
Many thanks to @RedtheCardinal and @Paulxthompson for your mad monsters.
For some reason whenever i attempt to draw a monster i always produce something that is octopus influenced. Hmm i'm not sure what that says about me :/
Bye for now